What is a CATV Optical Amplifier?
Views:0 Author:Site Editor Publish Time: 2021-04-01 Origin:Site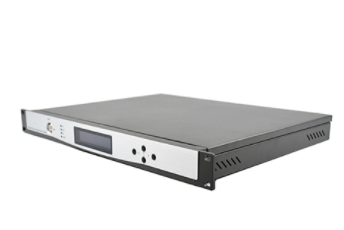 CATV Optical amplifier is a device that can directly amplify optical signals without first converting them into electrical signals. An optical amplifier can be thought of as a laser without an optical cavity, or a laser with feedback from the cavity suppressed. Optical amplifiers are very important in optical communications and laser physics. They are used as optical repeaters in long-distance optical cables that carry many telecommunication links in the world. With 14 years of experience in designing and manufacturing complex fiber optic and electronic circuit equipment, Hangzhou Hengchi Electronic Equipment Co. We have been able to provide consistent and stable service in CATV projects and have received good feedback from many purchasers. Next, we will introduce the 1550nm optical Amplifier as an example.

SUBTITLE
1.Basic introduction to CATV Optical Amplifier
2.What are the detailed features of the CATV Optical Amplifier?
3.What are the advantages of the CATV Optical Amplifier?
1.Basic introduction to CATV Optical Amplifier
There are three types EDFA optical amplifier, outdoor optical amplifier and Raman optical amplifier. There are lots of products for EDFA optical amplifier and an outdoor optical amplifier called Outdoor Cable TV trunk amplifier. For the Raman optical amplifier, the company is still do the research in process, and will publish it in the future.
2.What are the detailed features of the CATV Optical Amplifier?
Here, it will take the example of 1550nm Fiber CATV PON EDFA 4 Ports WDM.
1550nm EDFA is designed for CATV, FTTX and HFC applications. It uses a 1U 19-inch rack enclosure optimized for 1550nm wavelength. The product is flexible enough to meet all the requirements of CATV, FTTX and HFC applications. The device chooses high-performance PUMP lasers and circuits (including ACC and APC), and the optical output power is adjustable and flexible, which is suitable for network link loss budget. Monitors and related alarms for all important features are also provided. The status and management of the equipment can be monitored and managed remotely from the LCD front panel display/Web or through Ethernet-based SNMP NMS.
·Double pump, double power supply
·Standard 19 inch 1U Rack
·1/2/4 output ports with or without WDM
·Total output power range 13-26db
·Wide input dynamic range(0 to +10dBm)
·Web browser management
·Automatic Power Control (APC) or Automatic Current Control (ACC)
·LCD front panel display for local monitor
·Remote management via SNMP (Ethernet Interface)
3.What are the advantages of the CATV Optical Amplifier?
Advantages of CATV EDFA EDFA has the characteristics of low noise, good gain trace, large amplifier bandwidth, compatibility with wavelength division multiplexing (WDM) system, high efficiency, stable performance, and mature technology. . In addition, EDFA is small in size, low in power consumption, and easy to use. In addition, it is also easy to install various application systems, such as internal SDH racks, CATV racks, and DWDM system racks. It is very popular in modern long-distance high-speed optical communication systems.
We guarantee that all our products serve consistently and highly in optical communication projects for CATV broadband systems. Our expenditure on new production equipment, precision test instruments and quality control systems are always increasing.