What are the Types of Outdoor Optical Receivers?
Views:0 Author:Site Editor Publish Time: 2021-07-20 Origin:Site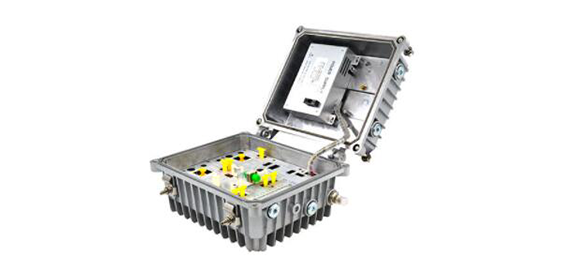 With the increase of network transmission, electric communication has been far from meeting the requirements of a communication rate and communication capacity. Optical fiber communication has become a mainstream mean of communication transmission. Driven by this background, the optical receiver, as an indispensable part of optical fiber communication, has been widely concerned and studied. Therefore, the development of an ultra-high-speed optical receiver system with independent intellectual property rights is of great significance for the construction of China's information highway.

Here is the content list:
What is the function and composition of the outdoor optical receiver?
Why can outdoor optical receivers be widely used?
What are the types of outdoor optical receivers?
What is the function and composition of the outdoor optical receiver?
The optical receiver is one of the three major components of an optical fiber communication system. Its function is to restore the weak optical pulse signal transmitted from the optical fiber line to the electrical signal before transmission after correction, amplification and conversion, and then send it to the electrical receiver. There are two basic structures of the optical receiver: analog and digital. No matter digital receiver or an analog optical receiver, the main part that affects its performance is the front-end receiving part, which generally consists of a PIN photodetector, a low-noise preamplifier and some interface circuits between them.
Why can outdoor optical receivers be widely used?
The reason why outdoor optical receiver can be widely used is that it has many excellent characteristics such as high sensitivity, fast response, low noise, low cost and high reliability. Compared with the indoor optical receiver, the outdoor optical receiver adopts a new cast aluminum alloy shell and special waterproof sealing ring, which has excellent heat dissipation, shielding and waterproof performance, and is convenient for field installation, especially suitable for large and medium-sized network.
What are the types of outdoor optical receivers?
In fact, there is no strict classification of optical receivers. In this paper, the classification of optical receiver is summarized according to different classification methods.
According to the type of modulation signal, the optical receiver can be divided into an analog optical receiver and a digital optical receiver. The modulation signal of analog optical receiver is analog signal, which has the characteristics of simple equipment, and is usually used to transmit video signal in radio and television system. The modulation signal of digital optical receiver is digital signal, and digital optical fiber communication system has the advantages of high communication quality and long transmission distance, so it has been widely used.
Generally speaking, detectors for optical fiber communication need low dark current, high responsivity and cutoff frequency. At present, the commonly used detector structures are pin, APD and MSM. Due to the large difference between the electron and hole ionization rates of silicon-based APD (avalanche photodiode), the front-end of the optical receiver shows good performance, while the difference between the electron and hole ionization rates of III-V group APD is small, the noise is large, and the additional high-voltage bias circuit with complex structure is needed. MSM (metal-semiconductor-metal) photodetector is a kind of planar high-speed photodetector which appeared in the late 1970s. Because of its small distributed capacitance and high frequency, it has become the detector of high-speed optical receiver. However, its low sensitivity and large dark current have also become the important reasons limiting its application. For PIN tubes, because of its high sensitivity, low dark current and compatibility with HBT process, it is a common structure of photodetectors. Therefore, we divide the optical receiver into PIN-HBT, MSM-HEMT, PIN-FET and PIN-HEMT according to its optoelectronic integration mode.
According to different classification methods, optical receivers can be divided into other types. For example, according to the transmission rate, the optical receiver can be divided into low speed, medium speed and high speed optical receiver; according to the application scope, the optical receiver can be divided into general optical receiver and special optical receiver; in addition, there are wireless communication optical receiver, satellite communication optical receiver, CATV optical receiver, etc.
With the continuous development of fiber Bragg grating technology and the rapid progress of integrated circuit design level, the design and development of optical communication optical receiver is expected to be further expanded in many aspects. All the products produced by Hengchi Electronic Equipment Co., Ltd. can stably serve in the optical communication project of CATV broadband system and obtain a high evaluation. If you are engaged in outdoor light receiver related work or looking for a suitable outdoor light receiver, you can consider our cost-effective products.